Obituaries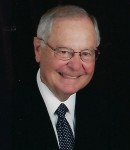 February 17, 1933
-
August 5, 2019
Born in Reading, Pennsylvania
Resided in

Newton

,

New Jersey
Obituary
The living breath Jack Hontz used for 86 years to educate, to serve, to teach, to sing and to play clarinet left his body on Monday, August 5, 2019. Jack passed peacefully in Newton, New Jersey, surrounded by his family. Jack is survived by his wife of 62 years, Elizabeth "Scottie" Hontz, who was his love, his partner, his companion and, at the last, his caregiver. Jack was predeceased by his son John ("Jackie" or "Jack") Hontz, who died suddenly two years ago. Jack is survived by his son David and daughter-in-law Donna of Newton, New Jersey and by his son Mark and daughter-in-law Stephanie of Fredon, New Jersey and by John's widow, Cindy, of West Chester, Pennsylvania. Jack's grandchildren, Kelly, Jack, Samuel, David, Matthew, Nathaniel, Thomas, Emily and Susanna, are Jack's last students and his loving legacy.
Jack drew his first breath in Reading, Pennsylvania on February 17, 1933 as he was born to Elmer Hontz, a Pennsylania German, and his wife, Claudia, a French Canadian. Jack was raised in Lehighton, Pennsylvania. In his youth, the Zion United Church of Christ taught Jack to use his voice in praise. The Lehighton Boys Band taught Jack to use his breath to play clarinet. An Eagle Scout, Jack learned how to use his voice to lead through the Boy Scouts of America. Jack was President of his Lehighton High School class.
Jack's breath was taken away when he met Scottie on a blind date at West Chester State College. That breathless romance animated a 62-year marriage.
Graduating from West Chester with a degree in Music Education, Jack heeded the call to national service and volunteered for the United States Army. From 1955 to 1957, Jack deployed his trained breath in the Third Armored Division Band and the award-winning Third Armored Division Jazz Band in Fort Knox, Kentucky and in Frankfurt, Germany.
Jack first deployed his teacher's voice as the elementary band and chorus teacher for the schools in Green, Stillwater, Lafayette, Frelinghuysen and Newton. A few years later, Jack truly found his voice as the Newton High School Band Director.
Throughout his 35 years as the Newton High School Band Director, Jack and his students provided a soundtrack for the greater Newton community through the Marching Band, Wind Ensemble, Maroon and White Band, Clarinet Choirs, Saxophone Ensembles, Flute Ensembles, and Recorder Consorts. Three decades of candlelight concerts, band trips, summer band program, band exchange trips, Memorial Day Parades, Holiday Parades, Fireman's Parades, football games, the Miss America Parade in Atlantic City and the New York St. Patrick's Day Parade ensured that Jack's students found their voices in the life of their community.
Newton High School permitted Jack to find his creative voice as well. Deploying his Rutger's Master's Degree and his Professional Diploma from Columbia University, Jack served as the Chairman of Fine Arts department and was awarded a $20,000 national grant to start a Humanities Program at Newton High School. Generations of students found their own creative expression in the Humanities Class by exploring cross-curricular units about the cultures of Africa and Asia, the "Changing Role of Women," and "Aging, Death and Dying." At the end of his career, Jack taught a World Cultures class that introduced students to live concerts, artists and world class museums. In 2004, Jack was inducted into the Newton High School Hall of Fame.
Throughout his life, Jack used his bass voice to praise God. Jack led the choir of the First United Methodist Church of Newton for 30 years. Jack was on the building committee for the "new" church and marched the choir through the streets from Park Place to Ryerson Avenue in Newton in 1962. In the service of the church, Jack taught adult Sunday School, served on many committees, and was the congregation's delegate to Annual Conference.
Rotary International's motto, "Service Above Self," spoke to Jack. As a member, President and Paul Harris Fellow in the Newton Rotary Club, Jack was heavily involved in community service and in the international youth exchange at the local and district levels. Jack and Scottie hosted seven exchange students. Through Rotary, Jack brought the U.S. Navy Band and U.S. Marine Band to Sussex County for educational and entertaining concerts.
Jack used his voice in the business of his community, serving as member and President of the Stillwater Board of Education, Member of the Newton Housing Authority, Director of the Sussex County Oratorio Society and as the founding Director of the Sussex County Community Band.
In retirement, Jack enjoyed the green hills of Dorset, Vermont and he leant his voice to the choir of the UCC Church in Dorset for 20 years. He also served in the Manchester Rotary Club and volunteered as an instrumental music teacher in the local public school.
Jack was predeceased by his brother, Robert Hontz, but is survived by his sister-in-law, Mary Elizabeth Hontz, his niece Kristin Momberg and her husband, Donald, of New Jersey. Jack was predeceased by his brother-in-law, Fred Donaldson and his niece Jill Donaldson, but is survived by his niece Beth Carrier and her family, of Vermont.
With one voice, Jack's family expresses its gratitude to friends, colleagues, school administrators, faculty members, Board members, students, neighbors, community servants and church families. All of you leant your voices to the great chorus that enriched Jack's life and that continues to enrich our American society.
A musical celebration of Jack's life will be held at the First United Methodist Church of Newton, 111 Ryerson Avenue, at 12:30 p.m. on Saturday, August 10. You may lend your voice to the "Hallelujah Chorus" at the conclusion of the service. Visitation with friends and family precedes the service on Saturday from 9:30 a.m. to 12:30 p.m. Arrangements are through the Smith McCracken Funeral Home in Newton.
Jack's family has chosen the First United Methodist Church of Newton, New Jersey and the UCC Church in Dorset, Vermont as the appropriate recipients of any memorial donations made in Jack's name.
To plant a tree in memory of Jack Hontz, please visit our
Tribute Store
.
Services
To plant a tree in memory of Jack Hontz, please visit our Tribute Store.
Visitation
First United Methodist Church of Newton
111 Ryerson Avenue
Newton
,
NJ
07860
Musical Celebration of Life
First United Methodist Church of Newton
111 Ryerson Avenue
Newton
,
NJ
07860